If you're a structural design engineer in the steel industry, processing automation solutions are essential to moving your product out faster, while ensuring accuracy and quality control. Even on tight deadlines, it's your responsibility to ensure the safety and integrity of each structure, so your customers can be sure their constructions or renovations can withstand the test of time.
Southern Metal Fabricators is ready to help you do just that, with three new processing automation tools, including:
See below to learn how each of these three solutions can help you take structural processing off your plate. We're ready to use these automation tools and our 32 years of experience to take your CAD/CAM design and get it across the finish line.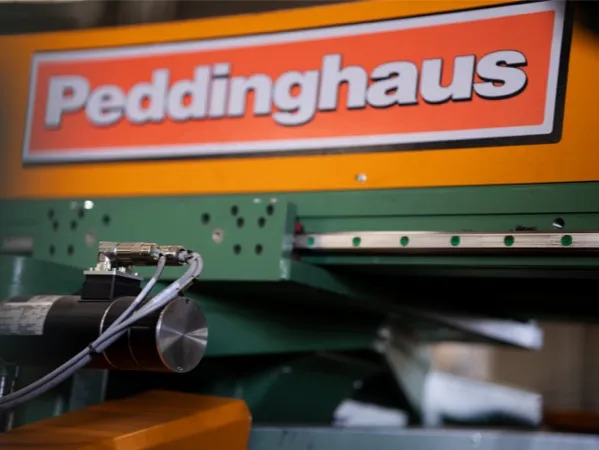 Processing Automation Solution #1: The Peddinghaus XDM-630
The Peddinghaus XDM-630 saves the time and labor required for fabricating metal structural beams, channels and base plates, as well as stairs, platforms and ladders, or any work that requires faster materials processing.
Just a few key benefits and features of this processing automation tool include:
Accelerated speed sawing reduces cut times and increases efficiency with automated material/cut sensing, cutting speed transition, feed compensation and automatic retract.
Maximized multi-spindle drilling ensures hole quality and speeds drill time with high-speed 4-axis carbide drilling via 3 drill spindles equipped with 5-station tool changers.
Precision roller-feed throughput with industry-leading roller measurement technology maintains accurate measurements, even with material deviations, for increased throughput accuracy.
Seamless slot & cope milling delivers truly finished parts that don't require additional grinding, via precision drilling for a mirror-machined finish, ready for fit-up.
Automated parts handling with parts conveyor automation dumps short parts into scrap while longer parts are quickly conveyed for further processing or unloading.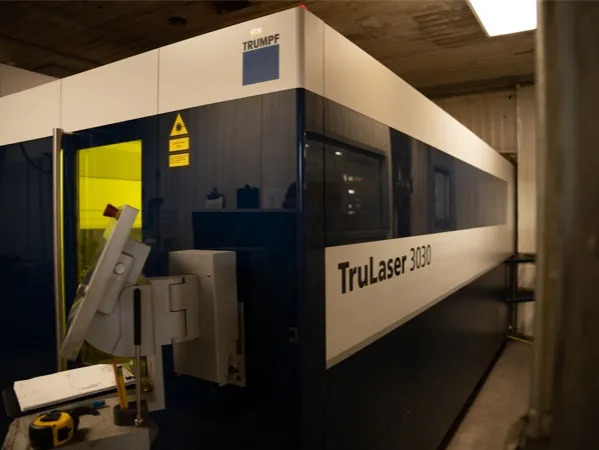 Processing Automation Solution #2: The TRUMPF 3030 Fiber Metal
The TRUMPF 3030 Fiber Metal removes extra grinding work and surface cleanup associated with any sheet and plate production such as ductwork, thin-gauge material cuts, backsplashes, high-precision cut doors for OEM machines, and features cutting.
Just a few key benefits and features of this processing automation tool include:
Precise intricate cutting delivers better part quality and seamless part removal, with the CoolLine functionality that creates small contours in thick, mild steel.
Process-reliable cutting and sheet machining prevents the components from tilting and minimizes damage to contours for tighter nesting.
Drop & Cut feature increases material value, allowing you to easily post-produce parts from remainder sheets and two 5-by-10-foot laser beds offer more range of cutting options.
Smart collision feature reduces collisions during laser cutting and DirectLine ensures accurate sheet positioning and precise post-processing.
Doubles sheet throughput via a unique nozzle design that reduces nitrogen consumption by up to 60% – for high-speed materials processing.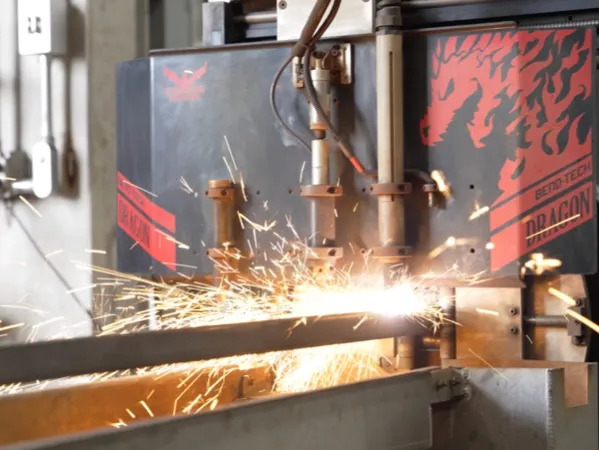 Processing Automation Solution #3: The Bend-Tech Dragon A400
The Bend-Tech Dragon A400 is the automated CNC plasma tube and pipe-cutting solution for accelerating railing production, including segments and complete systems, with pinpoint accuracy for easy handrail assembly.
Just a few key benefits and features of this processing automation tool include:
More material thickness options are available for cutting any thickness, from 1/32 inch to 5/8 inch in pipes, tubes, channels or angles.
Longer material cutting capability enables it to cut material up to 24-feet long, with pass-through via the chuck for round, square and rectangle material.
Delivers more material value by cutting a wide variety of materials, including stainless and galvanized steel, aluminum, black pipe, chrome alloy or any electrically conductive metal.
Flexible sized cutting for more options, including round .75 to 6 inches, square 1 to 4 inches, rectangle 1 inch to 4 inches, angle and channel 1 inch to 4 inches, and hypotenuse options.
Material coolant system increases cutting quality, reduces slag amount, and decreases fumes, for cutting aluminum, stainless steel or tubing with a small OD, the coolant
Jumpstart Your Structural Processing and Production Timelines
The above processing automation solutions are just a few of the investments Southern Metal Fabricators continues to make in fabrication innovation to make your job easier.
Contact us to learn how we can use our expertise and industry-leading automation to make your structural design a reality, while helping you:
Increase throughput and speed timelines for structural metal fabrications.
Improve accuracy for exact metal plate fit-up and eliminate extra grinding.
Get dead-on, accurate, plasma-cut handrails that assemble perfectly.