If you're sourcing custom fabricated industrial stairs and platforms, you'll be well served to select an experienced metal fabrication partner you can trust to help guide you through the process.
It can also be beneficial to educate yourself on the production options available. This is because custom fabricated industrial stairs and platforms are not simply purchased "off the shelf." It will be up to you, along with your fabricator, to make the critical decisions that will lead to a quality product that will suit your particular application.
Specifying custom industrial stairs and platforms can be somewhat complicated because their size and shape will vary according to the site, specific industry regulations, OSHA guidelines, and more.
Here, then, are some basic production options that all buyers of custom industrial stairs and platforms should be aware of.
Material Options for Industrial Stairs and Platforms
Your choice of materials for custom industrial stairs and platforms will depend on your specific application and budget, as well as the appearance and durability desired.
Carbon Steel – Carbon steel is divided into three categories. Low carbon or mild steel is one of the largest groups of steel and is versatile enough to use for a variety of applications, including industrial stairs and platforms. Medium carbon steel has more carbon content than mild steel and is stronger than mild carbon but can be more challenging to work with. High carbon steel is sometimes referred to as carbon tool steel and is extremely hard. It is also difficult to work with.
Alloy Steel – Alloy steel is a combination of carbon steel and other elements such as copper, nickel, manganese, silicon, titanium and other metals that provide specific qualities, such as increased corrosion resistance. Alloy steel is popular because it is economical, easy to work with, versatile, and widely available.
Stainless Steel – Because of it smooth finish, stainless steel is popular for making handrails and railings. It contains a significant amount of corrosion-resistant metals like chromium and is often used in medical, food and beverage production facilities, as well as other "clean" industrial applications.
Aluminum – Due to its low density, aluminum is lightweight and flexible. Like alloy steel, other metal elements can be added to aluminum to give it unique qualities. Since aluminum is flexible, it is easy to shape into forms that add to its strength. Because of this, it is a popular material for winding and spiral industrial stairs and platforms. Aluminum also holds up well to the elements and is a good choice when weight is a concern.
Tread Choices for Industrial Stairs and Platforms
Treads are critical components for any industrial stairs and platforms. They contribute significantly to the strength, weight ,and safety of the industrial access equipment. Like staircases and platforms themselves, treads can be made from a variety of materials.
When specifying treads, several different types are available. The most popular tread options include:
Plank Treads – Plank treads are made by punching or forming treads out of metal to form a distinct pattern. Patterns can include slotted, diamonds, or round holes. Plank treads provide superior traction for steps and platforms.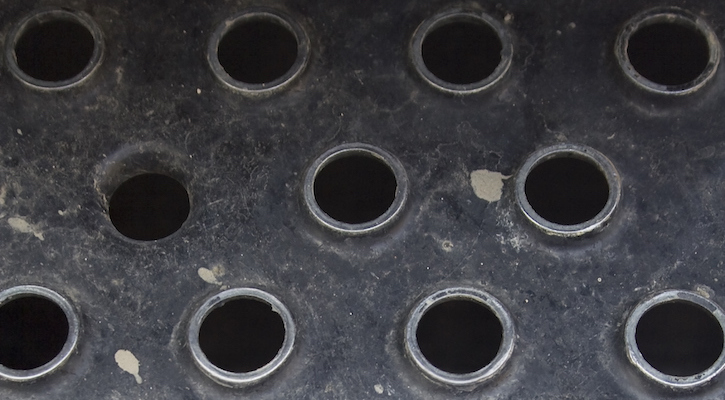 Bar Grate Treads – Bar treads offer excellent strength and durability. They usually consist of a pattern of metal bars welded together to provide the desired strength and capacity.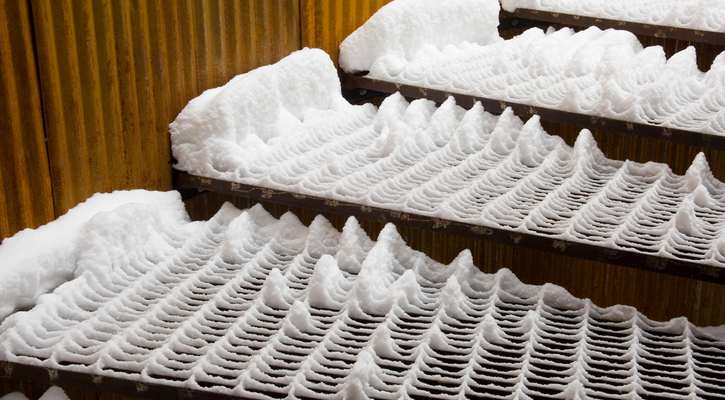 Diamond Plate Treads – Diamond plate treads provide traction while offering a more finished look. They can also help prevent small items from falling through any gaps in a tread (e.g., as with bar grate treads and slotted plank treads).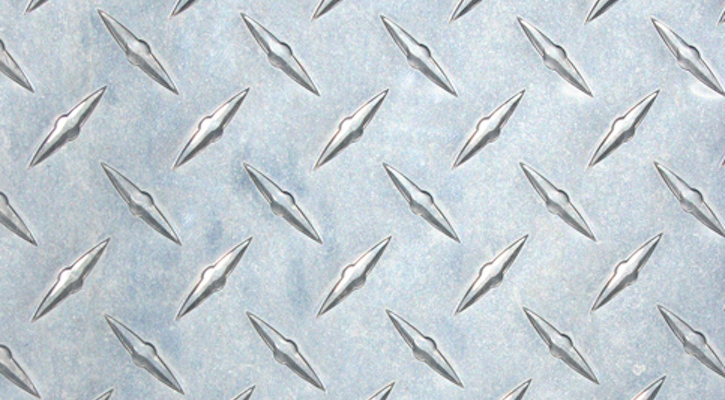 Finish Selection for Industrial Stairs and Platforms
The finish of your metal industrial stairs and platforms will contribute greatly to the products' appearance and durability. Quality finishes help mitigate corrosion and can lower maintenance costs. They also will determine the surface appearance of your staircase or platform.
Galvanization – Galvanized metals provide low initial costs and require minimal long-term maintenance, thus lowering long-term costs. Galvanized metals resist corrosion and are an excellent choice where moisture and corrosion are a concern.
Powder Coating – There are few downsides to a powder-coated surface. The process is economical, long lasting, and can be used on just about any metal. Surfaces that are powder coated also resist chipping, fading, and scratching, and generally wear well.
Painting – Painted surfaces are less popular for industrial stairways that will be installed outside. Painting helps maintain the longevity of metal and can be used to create the specific appearance you desire, but painted industrial stairs and platforms can be challenging to maintain since they require periodic touch up or recoating.
Finding the Right Custom Metal Fabricator
Since 1991, Southern Metal Fabricators has been serving the custom metal fabrication needs of a variety of industries from our facilities in Albertville, Al. We have assisted companies in the design and fabrication of a wide variety of custom industrial stairs and platforms in multiple styles and configurations.
If you are considering custom industrial stairs, platforms, or ladders, contact the experienced professionals at Southern Metal Fabricators. We'll be happy to discuss your project and help you find the best configuration, materials, tread, and finish for your application.